IT Consulting
Say goodbye to unreliable, unavailable IT for good
If your current IT support solution isn't working – or is non-existent – the professionals at Beyond Infinity can help. Dedicated to your productivity and success, we respond and support with the urgency your business deserves. Beyond Infinity has the expertise and experience to make technology work for you, instead of the other way around.
Beyond Infinity simplifies your business technology with services perfectly tailored to the unique requirements of your business.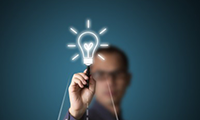 Comprehensive IT solutions from Beyond Infinity include:
TRUST - First and foremost, our most important offering is trust. Our clients truly know they can trust in our expertise, experience, methodologies, approaches, judgment, advice recommendations, integrity, ethics and in our relationship
End-to-end IT– from discovery and design, to planning, procurement and implementation, through ongoing support and management, we are there as your trusted partner
Expert implementation – we implement your unique technology strategy using trusted vendor partnerships and strategic planning to assure you get the highest quality IT for the long-term success of your business
Technology and business acumen – Technology is useless without a clear understanding of its business objective, a critical concept often ignored by other IT providers
Expert only staff – Beyond Infinity's clients only interact with senior network engineers and project managers, providing immediate solutions and support. The firm does not have junior or lower-level consultants on staff
Vendor-neutral solutions – based on best practices and recognized technology principles. We choose the right technology for the business need, not the most profitable

Are you unhappy with your current IT support but afraid to leave? Breaking up is hard to do and switching IT providers may be harder still. Let us ease the pain of this daunting task.
Beyond Infinity brings effective solutions with Virtual CIO and IT outsourcing so you can get back to more important matters. Serving Norwalk, Stamford, New Canaan, Greenwich, Westport, Westchester County and surrounding areas, we help your company succeed by bringing you the best in IT Consulting Services.
Whether your business requires network consulting, information technology consulting services, IT outsourcing, IT consulting services, outsourced IT, technical support services, computer security consultants, systems integration services, small business server consulting or virtual CIO (Chief Information Officer) services, we've got the solution.
Our comprehensive approach to your unique strategy forges a union of technology and business that creates opportunities for you to grow and succeed. With trust in a committed, expert IT Consultant, you'll receive the benefit of knowing you're fully protected.