Compliance
Doesn't have to be a dirty word
Are you unsure if you are meeting your compliance requirements or unclear as to what they actually are? Beyond Infinity understands the complexities of both financial services and healthcare compliance regulations and has extensive experience implementing and supporting both.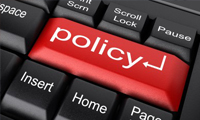 With Beyond Infinity as your trusted IT Compliance advisor you can rest easy knowing that your organization is fulfilling its compliance obligation.
Our IT Regulatory Compliance services include:
Financial Compliance – FINRA compliance consulting, corporate IT usage and retention policy development, lexicon-based electronic message review and supervision systems and policy implementation, compliant message archiving system implementation and more.
Healthcare Compliance – HIPAA compliance consulting, patient data privacy methodology and process design and implementation, HIPAA compliant patient record electronic storage and transmission expertise, compliant email solutions and more.

Beyond Infinity's IT Regulatory Compliance services ensures your organization can stop worrying about regulation and focus on what it is you do best, taking care of your customers, investors and patients.