Mission & Philosophy
Mission:
Our mission is to develop and maintain successful, long lasting relationships with our clients by providing the most exceptional IT support and management services available and to always do so with the upmost integrity and passion.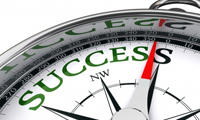 Philosophy:
Beyond Infinity's consulting philosophy is based on the following principals:
Honesty as a disposition:
Beyond Infinity holds honesty as its disposition and believes it to be the cornerstone of the company's many successful client relationships. It is with this fundamental disposition that we engage and support our clients on a daily basis.
Senior network consultants only:
Information Technology issues are frustrating enough. With most IT firms, senior engineers sell engagements and then disappear when it comes time for support. They become "off-limits" while less experienced, junior associates do most of the consulting, implementation and support work. Access to truly qualified individuals is only achieved through an arduous and ineffective escalation process. Seldom does the client gain direct access to the required resource. Beyond Infinity's clients only interact with senior network engineers and project managers, providing immediate solutions and support. The firm does not have junior or lower-level consultants on staff.
Privacy is paramount:
Beyond Infinity recognizes that as your IT consultant, we are privy to a great deal of sensitive information. The security and privacy of that information is protected as if it were our own.
The most important thing that Beyond Infinity offers is TRUST:
Trust in our expertise, experience, methodologies, approaches, judgment, advice, recommendations, integrity, ethics, and in our relationship.