FREE IT Service Transition
Big change comes with big rewards… and it is FREE!
Change is always a little scary and often costly, but it doesn't have to be. Let us help you break free from your existing, mediocre IT support at no risk. We hear it all the time; companies are unhappy with their current IT service provider but afraid to switch because of how difficult and costly they think the transition might be.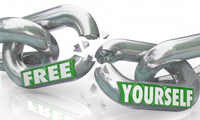 Some IT companies have a not-so-funny way of keeping critical information like passwords and administrator accounts from their clients. These same types of IT providers fail to provide documentation or account records. It is no wonder that companies feel helpless and stuck and as a result continue to put up with poor IT.
Your FREE IT Service Transition includes:
Initial executive meeting and discovery
Technology systems analysis and review
Network audit detailing all of your IT assets
IT systems and applications analysis
Technology services audit detailing all of your 3rd party or outsourced IT services including:

Internet Service Providers
Domain Name Registration and Contact Details
Hosted Services, i.e. Hosted Email, Online Backup, Etc.

Detailed report of findings and required remediation list
Beyond Infinity Managed Services or IT Consulting recommendation
Beyond Infinity client onboarding allowing us to start helping you today

Don't be frustrated for another minute with your IT support. To get started with your free, no-risk, IT Services Transition, please complete the following form or contact us by phone. Your information will not be shared with any third parties.